Proposed 2020 Model School District Code
Energy Independence & Sustainable Construction Advisory Committee
Procurement Services
1201 Main St., Suite 600
Columbia, SC 29201
803.737.0600
FAX:803.737.0639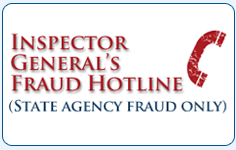 Training Opportunities
Courses & Registration
In response to the novel coronavirus (COVID-19), the Division of Procurement Services has suspended all face-to-face courses until further notice. Further information will be forthcoming. Thank you for your understanding.
Available courses are listed below. Prerequisites, descriptions, objectives and materials for the courses listed below can be found by clicking on the course title. All trainings are intended for procurement officials employed in government positions in SC, not contractors or vendors. Unless otherwise stated, Procurement Services training classes will be held at the Division of Procurement Services, 1201 Main Street Ste. 600, Columbia, SC 29201.

Many of the training courses require the use of the South Carolina Consolidated Procurement Code book. To purchase a 2020 copy of the book, please click here, complete the form, and return it to scbrown@mmo.sc.gov. An insertable addendum to the 2019 version of the book that contains the updates to the Code and Regulations is also available for purchase. Please contact scbrown@mmo.sc.gov for more details.

In 2019, The Division of Procurement Services recorded a series of webinars to clarify changes to the Procurement Code made in May of that year. You may access those recordings here.

Information about the South Carolina Procurement Certificate program and its requirements can be found in the document below. Please note: The Division of Procurement Services currently requires courses offered by NIGP as part of its certificate program. NIGP has redeveloped its offerings, so course titles have changed. Please see the July 2020 updates document for the most current class and certification information. Course certificates from previous iterations of the NIGP classes that are listed in the July 2018 - June 2020 document will still be accepted for Level I, Level II, and Level III certifications.

For questions or concerns about training, please contact Kristi Sligh,Training and Development Director, at ksligh@mmo.sc.gov.
South Carolina
State Fiscal Accountability Authority
Procurement Services
1201 Main Street, Suite 600 | Columbia, SC 29201